Again, 2021 starts in the best way.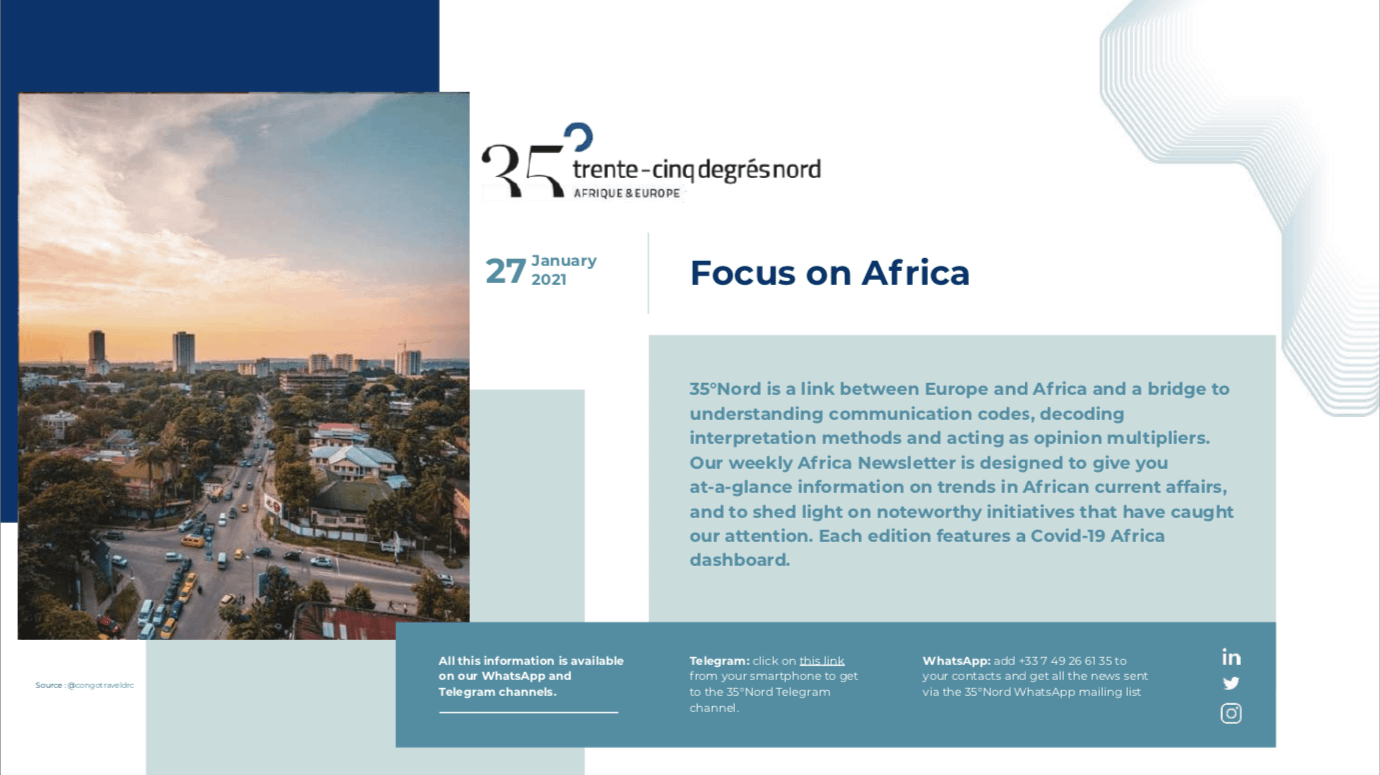 DizzitUp gets the « Expert Insights » on 35° Nord's January Weekly Africa Newsletter. On the occasion, Solofo Rafenombolatiana, CEO and co-Founder of DizzitUp was interviewed regarding three segments: 
How did DizzitUp, a start-up adventure focused on Africa, come about?
Answer: The DizzitUp idea was essentially inspired by my own experience. After completing my studies in Madagascar, I became a teacher in a small village, where there was neither water nor electricity. I spent 18 months there before going to France. When I came back, 30 years later, I realized that there was still no electricity. This made me angry and inspired me to act, to do something about it. However, setting up an NGO did not appeal to me; I wanted to give impetus to a project that could be implemented throughout the continent. I then became caught up in an ambition that I confess was overwhelming – tackling the problem of electricity in Africa.
To what extent does DizzitUp promote consumer empowerment?
Answer: In addition to facilitating the deployment of solar energy in Africa, DizzitUp is also a sustainable FinTech, which aims to create a new inclusive and innovative mobile services platform. With our individual and autonomous electricity solutions, we equip low-income households and small stores that, through our equipment, become autonomous and self-sufficient in electricity. They no longer need to be connected to the city's electricity grid.
If they are already connected to this grid, we offer a backup system that can be activated during power outages: a solar generator. This year, with the opening of four subsidiaries in Africa, we aim to electrify 1,500 African households.
Digital is central to the DizzitUp project. In your opinion, how will digitalization, now a key factor in the development of the African continent, evolve?
Answer: Africa needs more digitalization because it is lagging behind in terms of development infrastructure. Twenty years ago, the world witnessed the takeoff of cell phone use on the continent, which democratized mobile services and replaced fixed-line telephony. Decentralized finance services – DeFi – (blockchain, crypto money, mobile money…) will go the same route and are going to shake up traditional finance considerably. DizzitUp is a catalyst for these revolutionary transformations: through energy, we are enabling African households and VSE/SMEs to achieve a form of autonomy, while easing the burden on their wallets over the long term.
Click here to read the full newsletter
35° Nord is a communication and media agency focused on advising and supporting clients in Africa and Europe