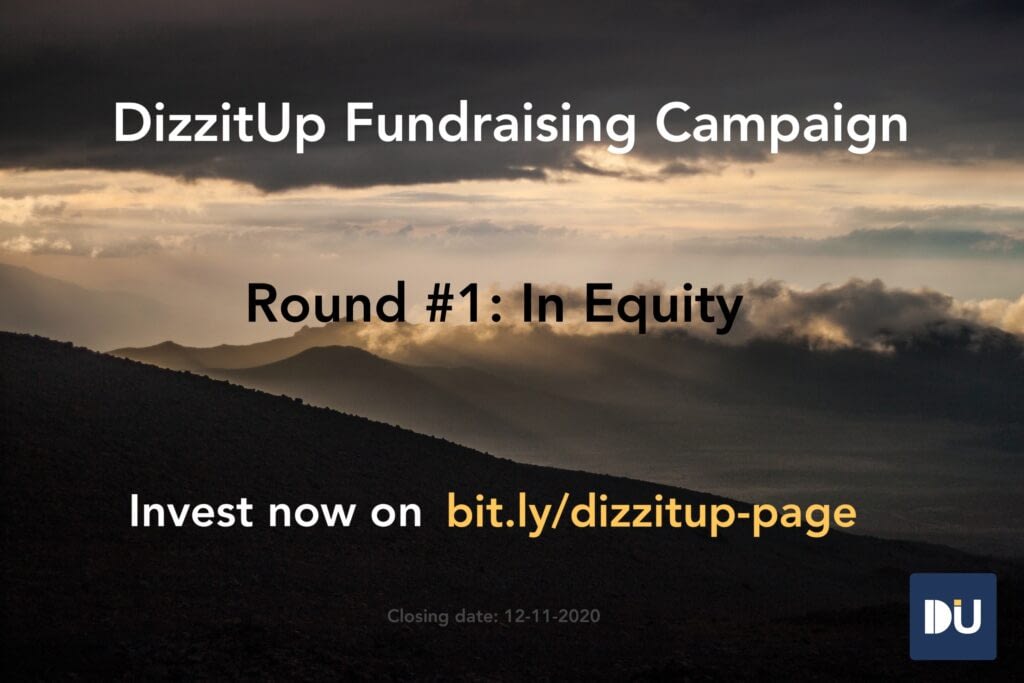 Up to renewable energy and/or developing #Africa ?
Want to be a real #impactful investor ?
Join our 25 primo-investors and be part of this uniquely ambitious project, #DizzitUp, who aims to revolutionize #SocialElevation in Africa through an innovative decentralized, secured Blockchain-powered digital platform for financing, deploying green energy, and empowering African SMBs local and global sales.
We are thrilled to announce our last round of fundraising campaign dedicated to capital investment (equity). Check-out this opportunity here:
DizzitUp is France incorporated company but investors from all around the world can invest as long as it is in Euro (€). Ping us by email at info@dizzitup.com for the English documentation.
Closing date: December 11, 2020