We are delighted to welcome our 20th business angel who has joined us for launching and developing our common endeavour.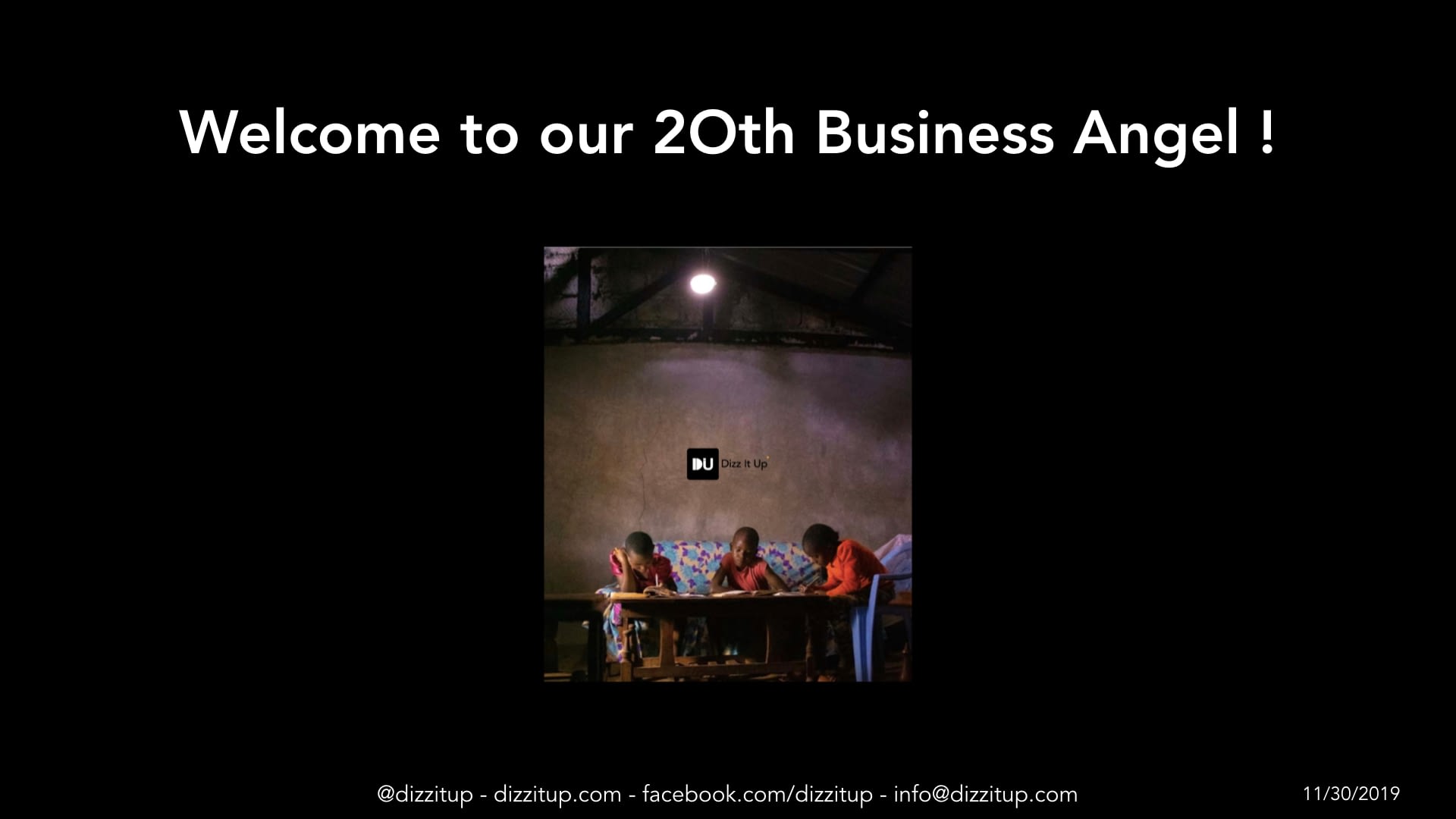 We do keep our objective to open our 1st sales field trial in Benin, Madagascar in 2020 that will be followed by Nigeria, Kenya in 2021.
Should you be interested to be part of this exciting and impactful project, join us !